NEW! Aslon Clip for our terrace system
Thursday 15 June 2023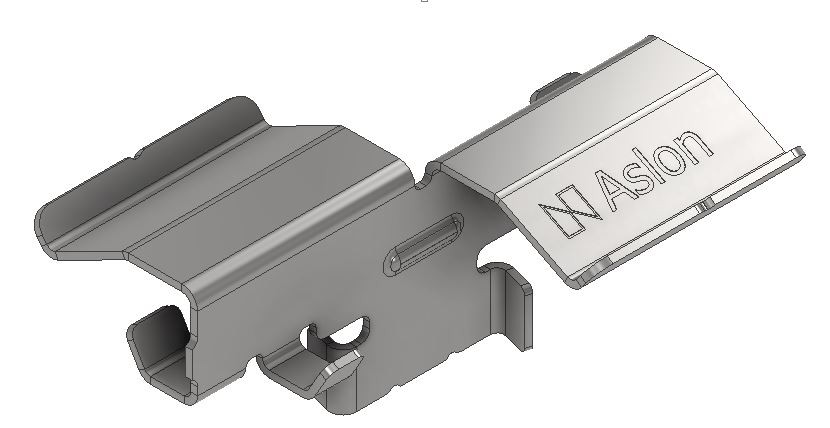 The clip has been designed to be simple and smart, and it is installed in the aluminum bearers by a twisting motion. Once installed, the clip can be inserted into the groove of the terrace section using a convenient tool, eliminating the need for screwing. This combination of the clip and aluminum bearer can save a significant amount of time during terrace installation.
A variety of different types of terrace planks, with equal width on both the top and bottom, can be installed using a single type of clip. This provides a tremendous advantage in terms of inventory management, and eliminates the possibility of errors caused by using the wrong clip.
The choice of material, specifically stainless steel 1.4310 - AISI 301, and the shape of the clip ensure both gripping force on and within the terrace boards, as well as the aluminum bearers.
Please note that the clip can only be used with terrace planks that have a groove. There are two types of clips available: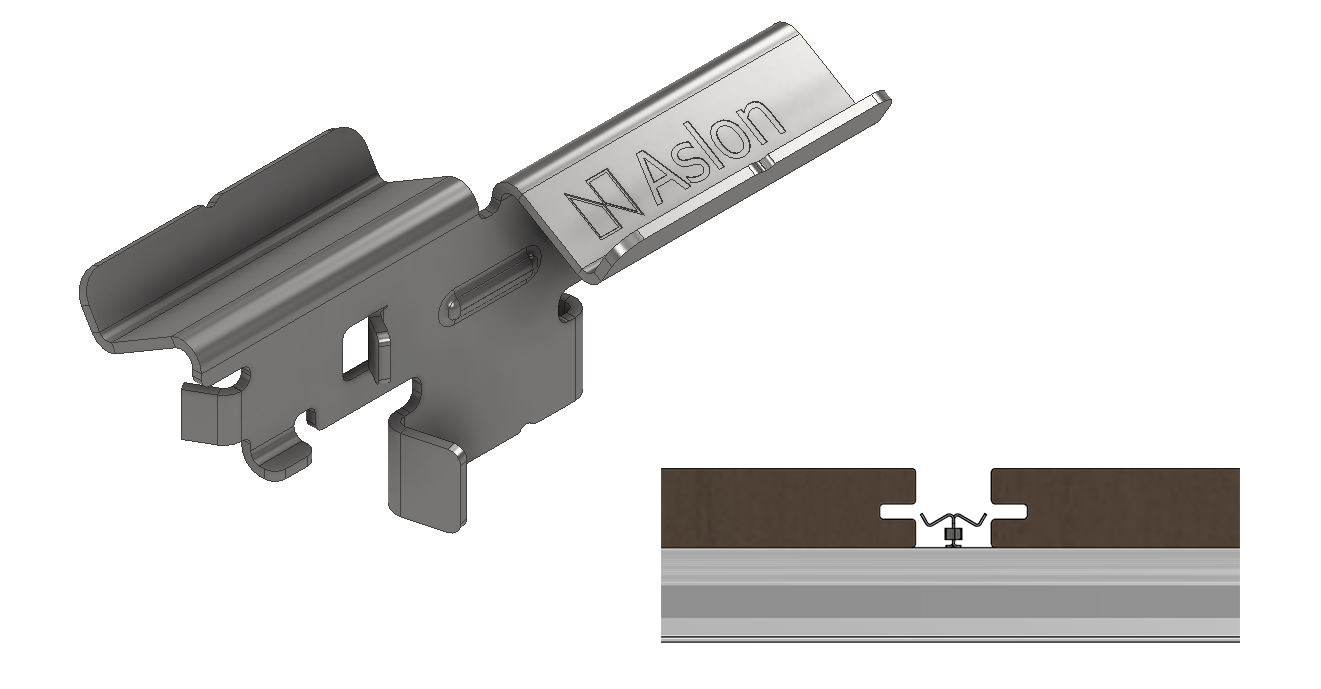 Aslon® clip A can be used with deck boards that are the same width at both the top and bottom.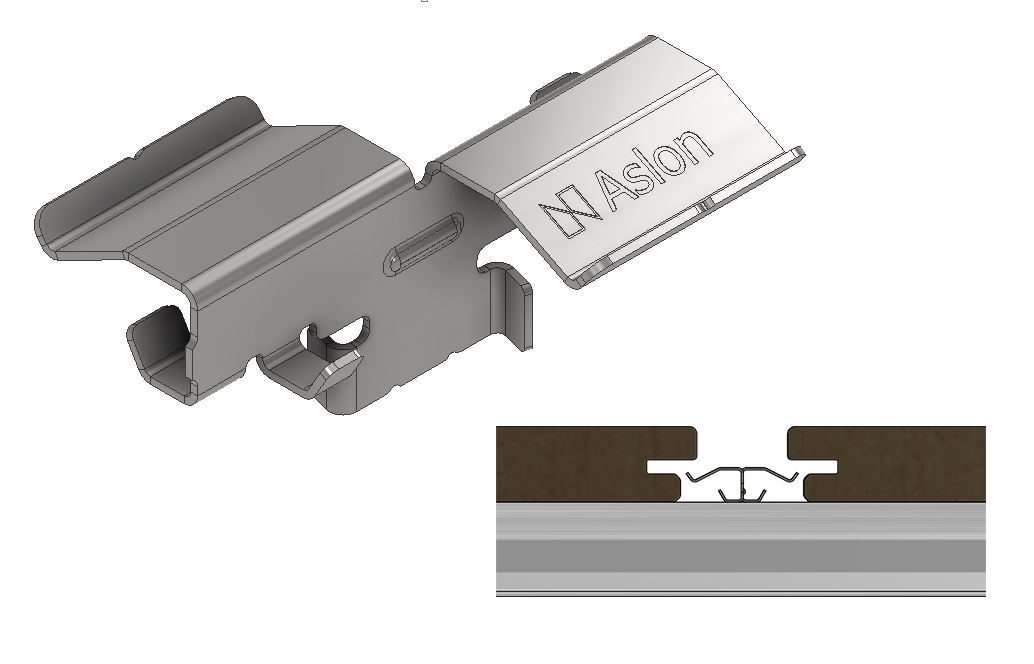 Aslon® clip B can be used with deck boards that are wider at the top than at the bottom
Watch the video for more information