Save 50% of installation time compared to other existing systems.
Tuesday 18 October 2022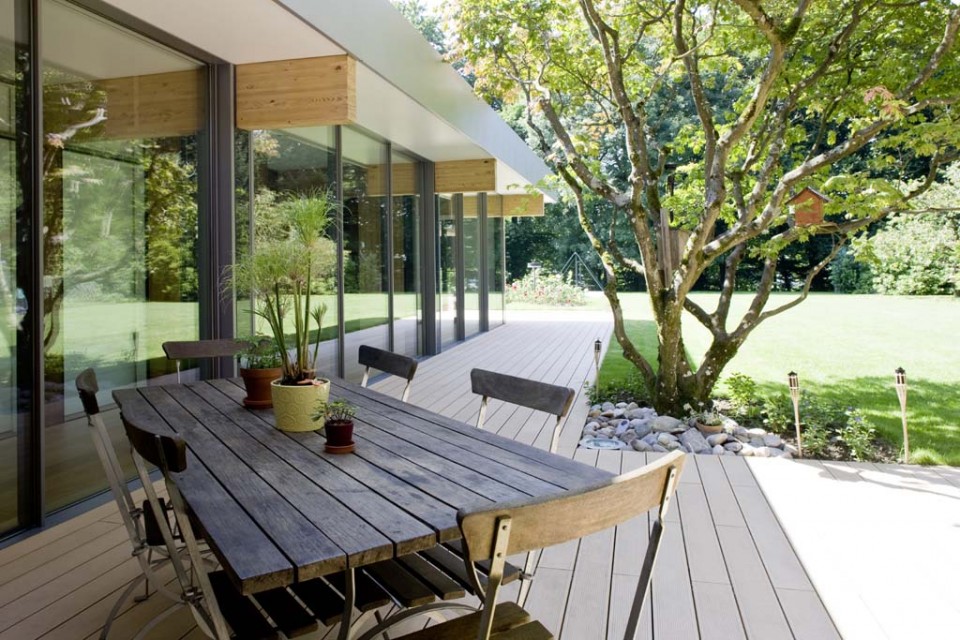 For many garden owners, their terrace is the place to relax and enjoy. But it's often quite an undertaking to build one. The fastening of clamps makes it rather time-consuming...

And in addition, you must have all the right materials for every supplier on the market. This means a large stock for many different types of decking boards and different clamps.
Aslon Systems has developed a universal terrace substructure system that allows you to save 50% of installation time compared to other existing systems.
How?
We work with 1 system, which consists of an aluminium beam with a height-adjustable clamp. This makes it suitable for multiple types of decking boards, such as; wood composite, plastic, bamboo or hardwood.
Pre-drilling is no longer necessary, the girders are always straight, and the clever operation of the clamp saves a lot of time on the assembly operations.
Aluminium is lightweight, so it is easy to use, and retains its value during recycling.
The Aslon Terrace Substructure System is the ideal system for those who install efficiently, sustainably and cost-consciously.
Want to know more? Please contact us for a no-obligation consultation.
More information: